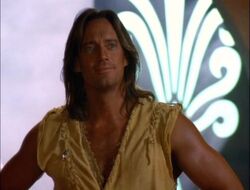 Hercules is the demi-god son of Zeus and Alcmene. Powerful and noble, Hercules has dedicated his life to helping free Humanity from the vengeful Gods.

We have finally heard some news directly from Javier Grillo-Marxuach about the Untitled Xena Reboot…

Read more >

I just read, on the HercXenawikia page, about a fan made film following on from the events of God F…

Read more >
Ad blocker interference detected!
Wikia is a free-to-use site that makes money from advertising. We have a modified experience for viewers using ad blockers

Wikia is not accessible if you've made further modifications. Remove the custom ad blocker rule(s) and the page will load as expected.